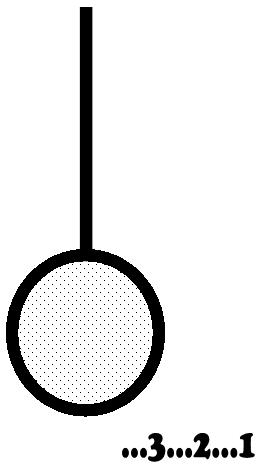 HOW I DID IT:

"This time I played everything. I'd had the idea to do this "concept" thing for about five years. It was always called "New Year's Eve" and was always about someone trying to kill himself by jumping from a tall building on New Year's Eve. The actual story varied and strayed through about three or four drafts, but I always had the main theme and a couple of the other songs, too. I just never actually got it together enough to pull off recording it. It's an ambitious idea, and I thought it would be a major commitment. Turns out all I needed was three weekends.

I got laid off from my job working at a Christian college. They gave me two-months' notice (which is actually pretty generous, as some of you unfortunately know). I got really depressed and started playing my guitar. Then I remembered the "NYE project" and that in one of the drafts, the main character was a college employee who got laid off. Seemed natural to work on it again. So I started laying down guitar parts. I'd had all these progressions and melodies floating around in my head, and I finally started demoing them. Then I started adding more and more instruments. After a few weeks, I'd finished the whole damn thing all by myself. This is by FAR the quickest I've ever completed a record. And what's more, I'm pretty proud of it. I even played all of the piano and drum parts myself!

Of course, in my typical nature, I then "shelved" the final mix until I "had time to think about it" and it gathered dust for about a year. Couldn't be helped. That's just my way. Dug it up recently, re-listened to it, decided to keep it a "mono" mix because I felt like it fit with the feel of the music, and now it's here, it's free, and it's all yours.

I hope you like it, and I hope it sends a message the life is worth living and suicide, though interesting from an artistic standpoint, is dumb. If you are considering suicide, please consider contacting a trusted friend, family member, or member of the clergy; or conversely contacting one of the suicide prevention websites/hotlines noted on this page."

-Derek
---
A few notes, song by song:

"New Year's Eve" - The title track. This was the very first track I wrote for the record. It was heavily influenced by Michael Penn's "Mr. Hollywood Jr." especially the song "Walter Reed." I don't think it's very apparent anymore though. It took on its own life, and I'm pretty proud of it. This is the song that started it all, and was the one I kept drifting back to when I had doubts about the project and each time I did a re-write. Kept me going. Thematically, it just sets the stage and places us at the start of a New Year. Things are about to get sad...so settle in.

----------

"Left it All" - This is the "divorce" song of the project. It moves the plot forward, but I also think it's kind of catchy. Little secret for those who keep tabs on my career...the background music was different originally. I'd decided to abandon the project at one point and I harvested a few of the riffs for other songs. The original guitar part for this song became "Please" on my "Out from the Light" record. When I returned to the project, I had to completely re-write it. Worked out pretty well, I think.

----------

"Letting You Go" - When I first wrote this song, it wasn't going to be related to the "NYE" project. It was just a bummed-out break-up song. Needed something like that for this story, so I re-shaped it a little until it fit. Plus, it gave me an opportunity to break out the harmonica.

----------

"Nothing Stays the Same" - This was also an early tune. It didn't change much from the first writing that I did, except in feel. All the notes are exactly the same as when I wrote it...but transferred to the organ and with all the drums, it became a lot more up-tempo and upbeat. I'm glad that happened. It's one of my favorites. By means of the plot, this one is just meant to express that "Chris" is deeply depressed to the point of sleeping all day and wanting to escape. Musically, it's one of the first real chances I gave myself to go background-vocal-crazy. This one really shaped the overall musical vibe of the record and also developed a lot of the mindset of the main character.

----------

"Only the Memory" - I go back and forth between thinking the lyrics to this are great and thinking that they're silly. Presently, I think they're great. I particularly like the "you can have me with your coffee" line, as well as the "sometimes this room starts making me crazy and I wish I could shut it up" line. Those two lines really tie in well to the short-story and create a cool reference point for people who've read it. ...and presently, the line about the cat is one of my favorite things I've written. By way of the plot, this one is pretty clearly the "tipping point." He's decided to write the note. He's thought about how/if he'll be missed. He has a plan. It's getting darker. (As a side note, this is also notable as the only song on the record that features an ELECTRIC guitar part. Bet you didn't notice that until I pointed it out.

----------

"Gone" - This one is OFFICIALLY dark. He's saying his goodbyes. He's headed out the window. As far as he's concerned, life is over. I like the sparse, creepy vibe to this one. I like that I basically used the bass guitar as the lead instrument. I like the weird effects at the end. I'm just really happy with it. But, here's something you might find interesting. This song wasn't originally about suicide. When I first started writing it, I thought I was writing a song about autism. Then it ended up being in this project, I changed a few lines, and it works really well. Guess I'll leave writing about autism to Pete Townshend.

----------

"Falling" - Let me just start by saying that this is my FAVORITE track on the record, and I think it's one of the best things I've written in a long, long time. I REALLY flexed my "harmony" muscles in the background vocals. (I'm singing a SIXTH above the melody in the chorus at one point! Seriously...that's a high note!) I did all of the background vocals with absolutely NO digital manipulation and considering that I was smoking pretty heavily at this point, I'm pretty proud of that. It really ended up being a pretty song...pity that at this point in the plot, "Chris" is jumping out of a window, plummeting toward the roof of a van. Meh.

----------

"Make Something of Myself" - With no real lyrical explanation (hence the story that you should read), Chris has survived and wants to turn his life around. I like this one. I wish I could have made a background vocal work on it though. I did several attempts... I don't know if it's because it follows the multi-harmony effort of "Falling" or if I just couldn't write anything that worked...but I just couldn't make it happen. Everything I tried sounded way too ethereal and creepy for the feel of the song. Oh well. It works just fine without it.

----------

"Suspended" - This is so-named because it's written based around an A-sus chord ("sus" = Suspended). It also works out REALLY well theologically, though. In a courtroom setting, if a judge declares a guilty party to have a "suspended" sentence, that means that the accused is found completely guilty...but there will be no punishment. The punishment is forgiven and the party can go on living. I like to think about God as assigning suspended sentences to us in our religious lives. It's a nice thought. Completely guilty, but completely forgiven... I like that. Musically, I like how the spoken word religious-speak turned out. I went with a lot of Catholic imagery, even though I'm not Catholic myself. I made the CHARACTER Catholic early on. I've actually got a TON of respect for the Catholic faith, and the people that genuinely practice it. It takes a lot of discipline, and to live it out you've really got to WANT it. With that kind of commitment, the guilt someone in the shoes of the main character would feel would be gigantic...thereby making the forgiveness all-the-more wonderful. As for why I went with it being three months since his last confession...well...I don't know. Sounded just long enough that he might have gotten out of the hospital and gone to see a priest. Just roll with it, okay?

----------

"Epilogue" - I wanted to recall the "NYE Theme" to bookend it...but I also wanted to end on a religious note--a hymn. "Wonderful Words of Life" is one of my favorite hymns. I, of course, claim no credit for writing that part. The writer of that hymn is Philip P. Bliss and his work was great. The song's in the public domain, so I could use it--which was really lucky because I didn't check that out until after I'd started working on it, and I'd fallen in love with ending that way! At the end of the song, you hear some odd noises. What are they? Is that a chair squeaking at the end? Did Chris just get up and turn off the stereo? Did he relapse and kick a chair out from under himself with a rope around his neck? Was this an intentional cliff-hanger, or did I just not bother editing it out and ended up thinking it sounded cool? Your call. I like the mystery, don't you?

----------

...and that's it.
Seriously, though...suicide's stupid and selfish, and if you do it you're kind of a dick. So don't. My deepest sympathies to anyone who has had to survive the selfishness of someone they love taking the ultimate reckless step. You have my most heartfelt apologies should any of the subject matter bother you.

Back to the NYE page